Serving Bedford and the surrounding community since 2001, Riggio Auto has built a reputation for top quality auto repair and service. Delivering on the model of "One Stop Shopping" for your automotive needs, Riggio Auto Repair provides top level service ranging from fuel needs to elite level auto repairs and towing services. We feature ASE certified technicians, Wreck Master Certified Towing Operators, and one of the most experienced service staff found in the industry. The service center is recognized by AAA (Triple A service) and has received Sunoco's Image Excellence awards for outstanding service since 2001.
Owner Dante Riggio has been in the automotive industry for many years, developing an in depth knowledge of automobile diagnostics and repair that spans the early model cars to those just made yesterday. He oversees the business every day to ensure customers get the personal one stop service they deserve. As a customer of Riggio Auto you will have the comfort of a familiar face and the knowledge that you are going to be taken care of when you need us the most.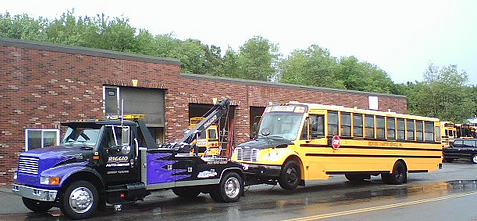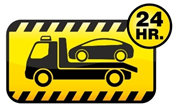 Riggio Towing, Recovery and Transport Division is a subsidiary of Riggio Automotive and a proven leader in the industry. It was established in 2002 by Dante Riggio in an effort to provide his customers with a "full" service delivery model. In concert with its service business, Riggio Towing's drivers are fully State background checked, trained and certified with 20 years experience. The division is fully staffed to provide 24/7/365 service for all light and medium duty recovery. The division is recognized by AAA (TripleA) towing, automotive clubs, Police Departments and local Government agencies.
Whether it is our 24 hour towing services or that state inspection sticker you have been meaning to take care of, we at Riggio Auto Repair are here for you!